Oct 2015: I finally have a new home computer & can rejoin the forums!
_________________________________________________________________
I have a lot of Super Challenge material that I wanted to write about. I'll just do notes here, and flesh it out when the forum is back or permanently relocated.
Inferno
- I stayed up late and made my escape from Hell last night, more than one year after starting. The
toscana
dialect is still hard to read, and I am still completely dependent on the English translation. I can't tell if this helps my Italian, or if it has no effect at all.
At least it was a good read. And it ended with a bang - the last circle had the saddest and most gruesome stories yet.
We meet the devil, a massive three-faced creature frozen in the ice. One mouth is eating Judas Iscariot. No surprise there. The other two are eating Brutus and Cassius - the men who murdered Caesar. I definitely didn't see that coming.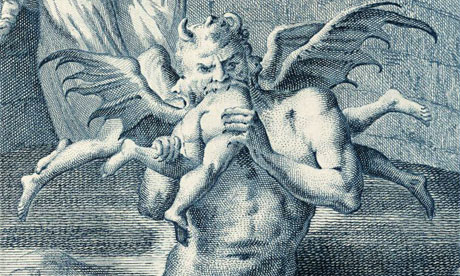 Our heroes make their escape (no spoilers - you'll have to read it yourselves to discover how), and gravity flips as Virgil and Dante cross through the center of the earth. It was like something out of Jules Verne - I didn't realize that 14th Century Italians understood gravity on that level.
Next up:
Purgatorio
. I've read that the poetry here is better than in the Inferno. I'll find out soon.