As for actual language learning news. For Basque, I've finally made the step of learning a natural dialect. It's the dialect of Lekeitio, a town located on the Bizkaian coast, in the region of Lea-Artibai.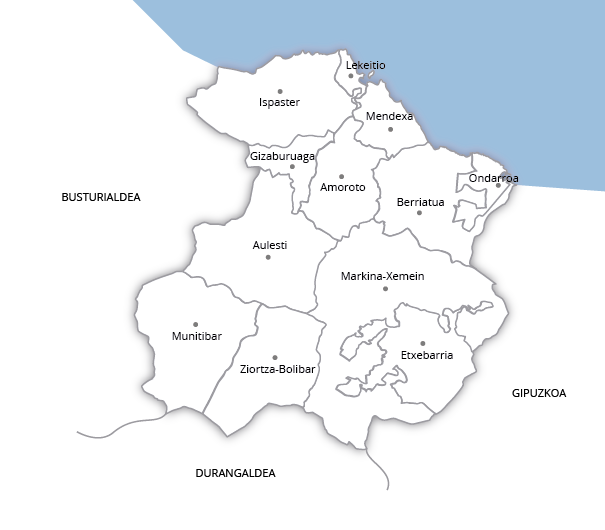 Home to around 7300 permanent residents, although that number swells by three or four times in summer as people who own summer homes come for vacations, or from foreign tourists.
It is one of Bizkaia's most important fishing ports and like seemingly all Basque fishing towns (there must be a sociolinguistic reason that explains this), Basque is still vibrant and strong.
The variety of Basque spoken in Lekeitio is a Western variety of Basque, closely related but distinct to the Basque of the neighbouring town of Ondarroa. Western Basque is often called, as I've done it myself many times here, Bizkaian Basque because it's mostly spoken in that province, but strictly speaking it's also spoken in some parts of Gipuzkoa and Araba, which is why linguists prefer the term Western Basque.
According to 2013 survey data, 86% of Lekeitio's inhabitants are Basque speakers and regular Basque use in the town is 53.2%.
For comparison, in 2016 a survey showed Ondarroa, a town of nearly 9000 people, is comprised of 78.51% of Basque speakers, and 79.7% use Basque regularly.
According to the same data, among the youth that figure of regular use shoots up to a stunning 92.9%. A study released this year in 2020 showed that 85% of these youth used social media in Basque primarily, which is impressive when you take into consideration the barrage of Spanish and English they get.
So, this is a corner of Bizkaia with a high rate of Basque usage, in fact possibly the highest in all of the Basque Country. This was one reason why I chose to learn a dialect from this region. Put simply it's more motivating to be able to use Basque with practically everyone.
The most important reason why I chose Lekeitio in particular is because 1) I might have a chance to work there 2) I found an academic grammar of the dialect, written in 1994:
The Basque Dialect of Lekeitio
. Anyone can read it because surprisingly enough it was written from the start in English, even though the linguists were all Basques. This was for the benefit of foreign linguists interested in Basque dialectology.
The grammar has enough details to give someone who knows standard Basque an immediate point of entry into Lekeitio Basque. The problem is the lack of audiovisual material, I've found some things on YT but not much. But in this case it almost doesn't matter, because the audiovisual material are the native speakers. Lekeitio is like two and a half hours away via public transport (I don't have a car). I plan to go this weekend and practice.
Here's a segment from a TV series about the Basque language, kind of like the Catalan Caçador de Paraules show, asking about when people use the natural dialect (euskalki) and when they use the standard dialect (euskara batua).
There are three Basque speakers represented, one from Lekeitio (Bizkaia), one from Ezpeize (Zuberoa) and one from Gasteiz (Araba). The first speaker, the Zuberoan admits that Zuberoan lives a kind of internal diglossia, switching from Zuberoan to standard Basque depending on the presence of foreigners. The second speaker from Lekeitio says that his attitude is the contrary, he's a 'Taliban' about sticking to his natural dialect in ALL situations. He doesn't like it when a Lekeitio friend of his, speaks standard Basque to everyone, and he bags him out for it. And he says:
Nik uste dot, danok euskaldun guztijok, bakoitzak berba egin nahi izanez gero lasaitasunaz, ba ulertuko ginela elkarren artian.
I personally think that all of us Basque speakers, if each of us wants to speak calmly, well we'd understand each other.
The third person from Gasteiz says she doesn't think it's a either-or situation, she sees no conflict and her Basque is quite mixed between standard and natural dialect.
I'm a partisan of the Lekeitio guy's way of thinking. Yes the Basque dialects can be very different from each other, especially if you pick them from opposite ends of the Basque Country, but instead of always relying on the standard Basque to do interdialectical communication, or worse, using a foreign language like Spanish or French, what's needed is contact and lots of it between Basque speakers.
Luckily today more than ever Basque speakers are socially and literally mobile. No Basque speaker is ever more than a day's car ride from every single Basque dialect. You can cross an imaginary isoglossic line as easily as crossing a nation state border today.