vonPeterhof wrote:Usually if I come across an unfamiliar kanji whose reading I can't tell I try to copy it using some form of handwritten input. Apple devices don't have handwritten input for Japanese by default, so I use either input methods for Traditional Chinese or the Japanese one in Google Translate.
Thanks. Unfortunately, that isn't an option for me because I don't know how to handwrite kanji at all, even the easy ones.
---
Grammar
Tonight, I finished unit 3 and did the end of chapter review. My scores were as follows:
I: 8/13
II: 4/9
III: 8/9
IV: 3/3
It was still a struggle where I had to guess on most of the questions, but I did noticeably better before.
As before, section III was completely meaningless because you can guess almost every question without knowing anything about the grammar, just by guessing the only one of the choices that appeared in the chapter. (Sections II and III here were equivalent to sections III and IV of the Unit 2 review. It's annoying how they change the format up a bit with every chapter).
However, I was more proud of my results on sections I, II, and IV, in that there were actually several questions that I knew the answer to without guessing. Still, it's pretty hard, especially the repetitive unmemorable points (yarayara, no/monoyara, dano dano, nomotode, etc.), and I always struggle enormously on the conjugation section (section II this time around).
---
Doki Doki Literature Club
I was curious how Monica's dialog about the game being (presumably) set in Japan would be translated, but I didn't expect to actually see it come up in the video, because she has 50+ topics that are randomly chosen and a normal player will only sit through one or two before proceeding with the game.
However, Retoruto fortunately decided to sit through
all
of them until it started looping, which took like an hour and a half. After a while, I started skipping through it to just look for the Japan topic, and I didn't bother to watch most of act 3.
I'm not confident in my understanding of the Japanese translation, but it appears that they just changed "everything is in English" to "everything was originally in English", which makes sense..
"By the way, there's something that's been bothering me..."
"You know how this takes place in Japan?"
"Well...I assume you knew that, right?"
"Or at least decided it probably does?"
"I don't think you're actually told at any point where this takes place..."
"Is this even really Japan?"
"I mean, aren't the classrooms and stuff kind of weird for a Japanese school?"
"Not to mention everything is in English..."
"It feels like everything is just there because it needs to be, and the actual setting is an afterthought."
"It's kind of giving me an identity crisis."
"All my memories are really hazy..."
"I feel like I'm at home, but have no idea where 'home' is in the first place."
"I don't know how to describe it any better..."
"Imagine looking out your window, but instead of your usual yard, you're in some completely unknown place."
"Would you still feel like you were home?"
"Would you want to go outside?"
"I mean...I guess if we never leave this room, it doesn't really matter anyway."
"As long as we're alone and safe together, this really is our home."
"And we can still watch the pretty sunsets night after night."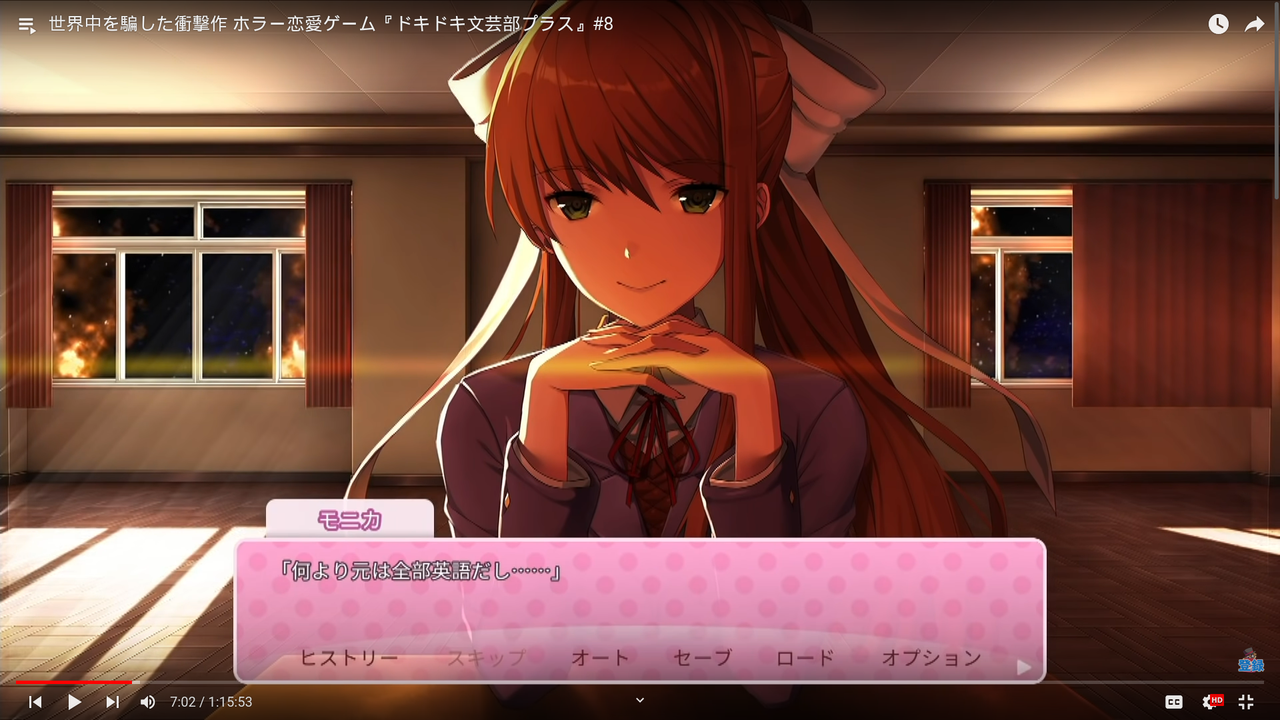 Incidentally, one nice side benefit of watching videos like this is that you can hear the dialog read aloud, and hence you'll occasionally encounter words that have a weird reading you would have never guessed from the kanji. Today I encountered 反吐 (vomit), which is apparently read "hedo" for some reason.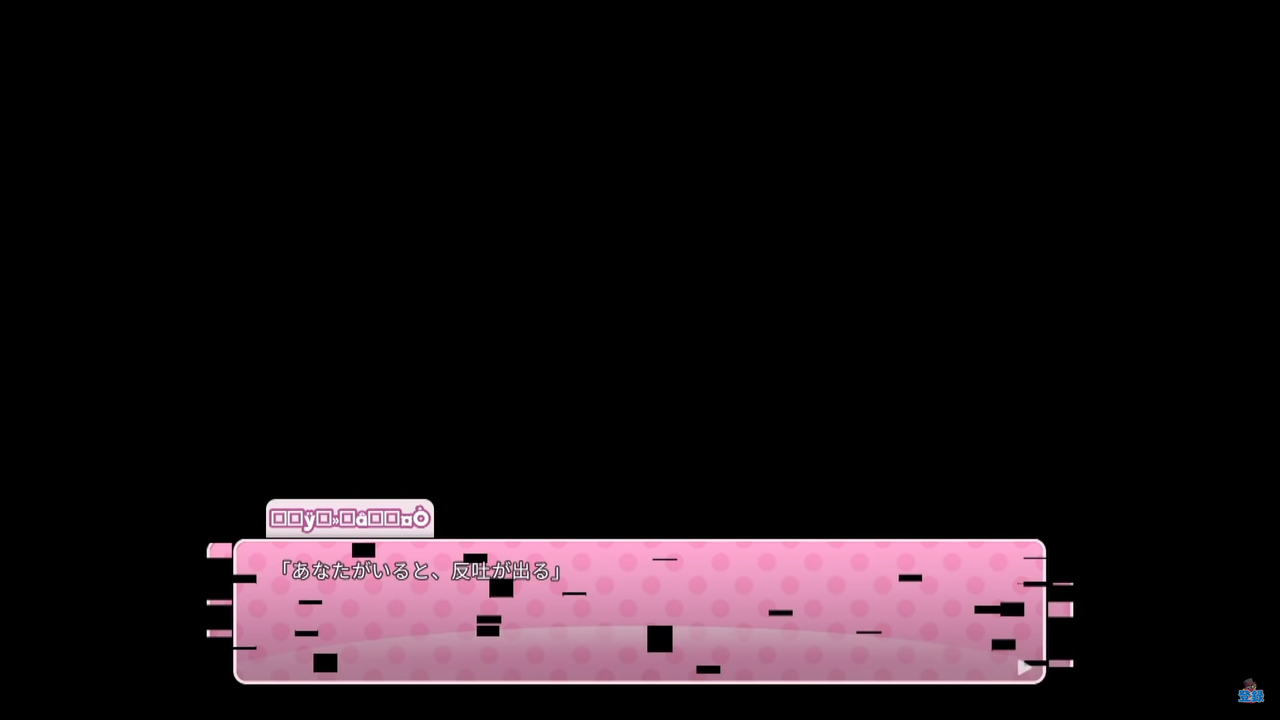 ---
Demon Slayer
As previously mentioned, Demon Slayer episodes 1-13 always depict the moon as the Stock Artistic Unrealistic Crescent Moon, and then episode 14-23 randomly switched to always showing the moon as a full moon instead for some reason.
I was even more surprised though in episode 24, where it shows the moon first as gibbous, and then as a
realistic
crescent, because those are things that are virtually unheard of in visual media, particularly a gibbous moon. Why did they suddenly decide to start drawing the moon realistically, and why did it take them 24 episodes to do it? I really wonder what went on behind the scenes there.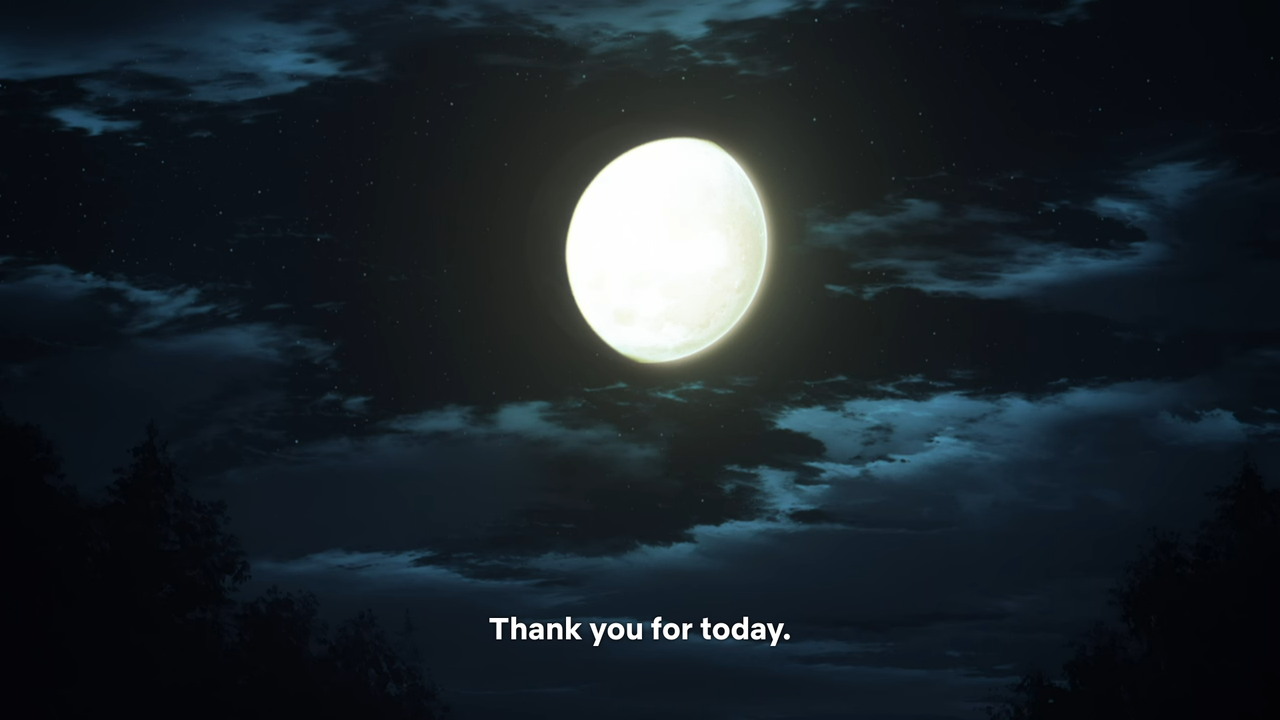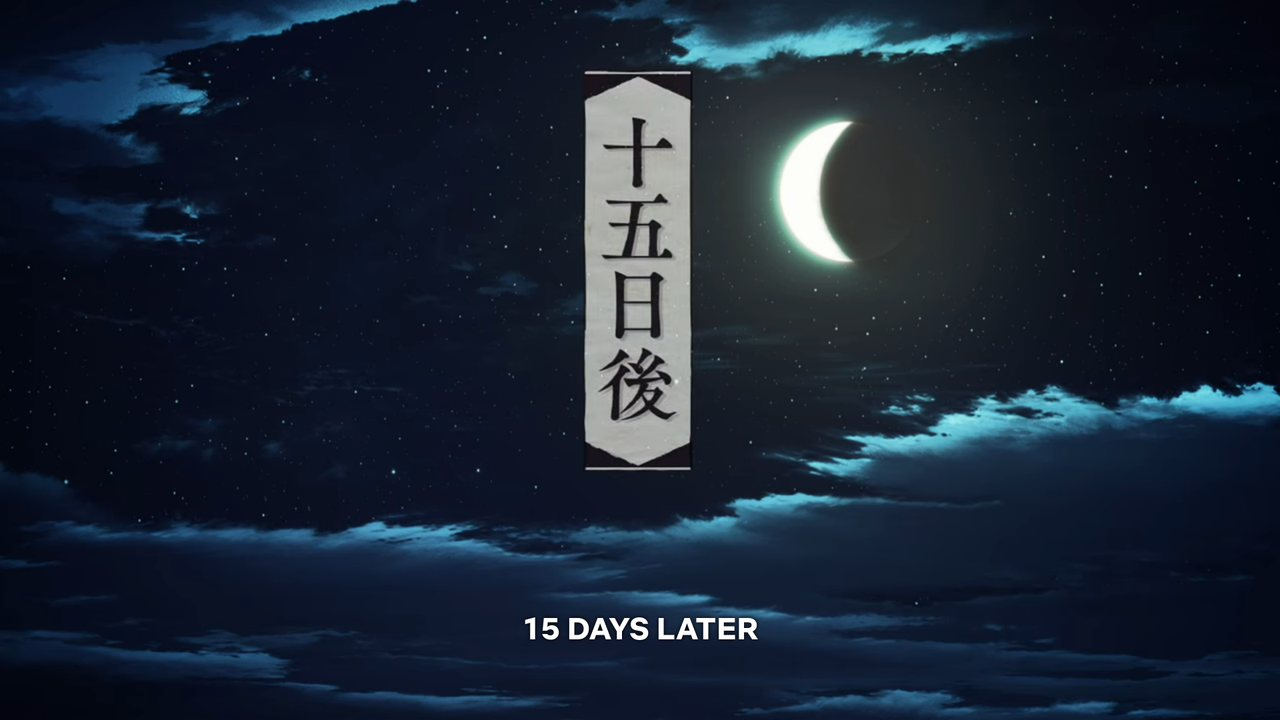 Also, Zenitsu was
really
annoying in episode 24, as he has been in nearly every appearance. He was a bit more subdued in episode 25 though, and I hope he stays that way. I'm sure the writers intended for it to be comedic, but they went way overboard with the whining, and just made him really annoying.