お土産屋さんとかも、入ってますか。
はい、和菓子屋さんや、おせんべい屋さんなど、色々ございます。
I learned "senbei" on Wanikani, but I always thought it was just "rice crackers to feed deer in Nara". I didn't realize it was a human food too, so I was surprised to see a reference to them being sold in airports here.
---
Last night, I watched the Japanese dub of "Bring Honor To Us All" from Mulan, and was surprised to see 蓮 (hasu/Sacred Lotus) come up. It's a word I unlocked on Wanikani last week, but it's not the kind of thing I ever expected to see in the wild.
P.S. I'm also annoyed that there's no way to hide the player controls on Youtube in order to take a clean screenshot while the video is paused. The controls disappear after a while while the video is playing, but they never go away as long as it is paused, like if you're trying to take a screenshot of a specific moment.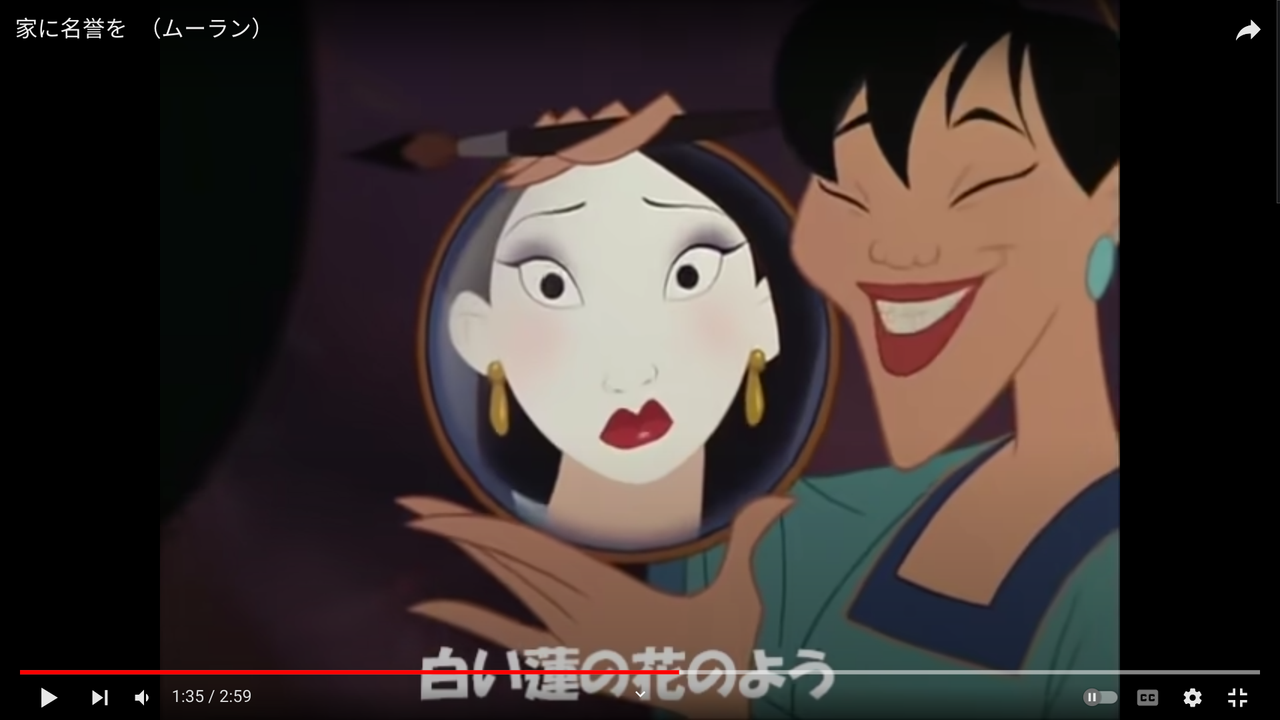 Also, there was a word with two unfamiliar kanji later on. It's relatively infrequent that I see unknown kanji like this nowadays.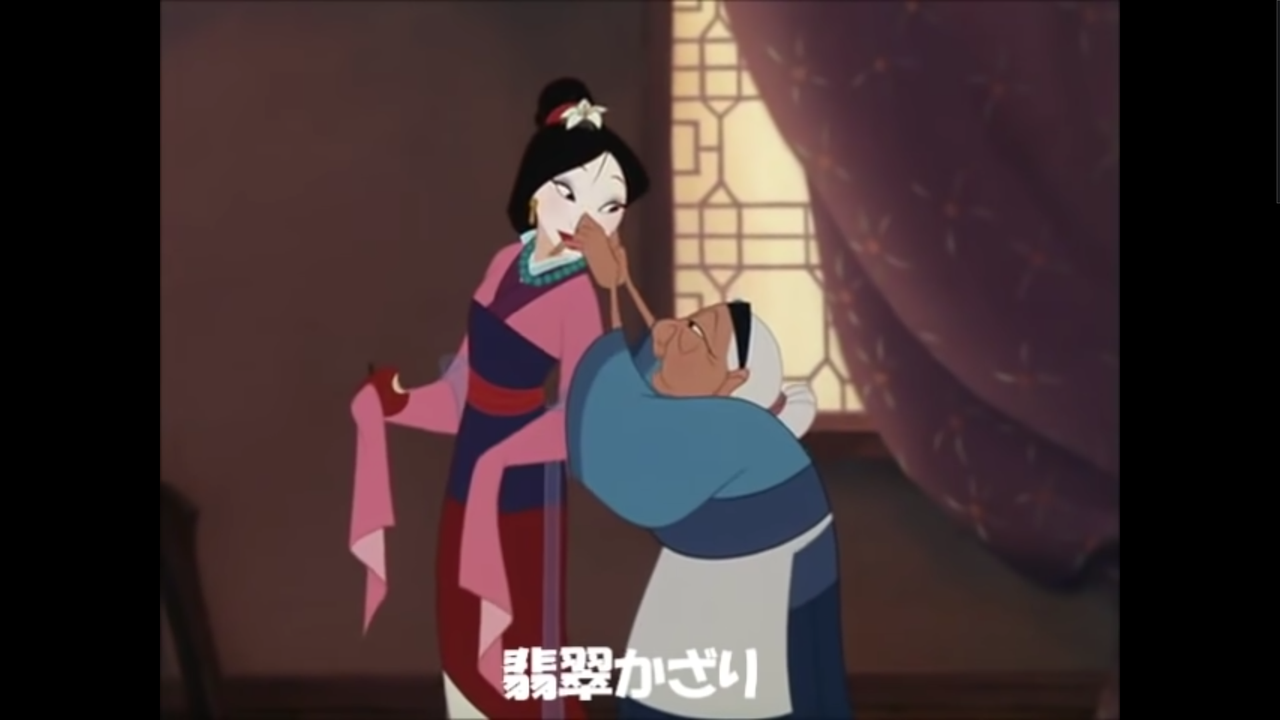 ---
In last night's Ouran Host Club episode, the club called Haruhi a "daikon", according to the subtitles, which then helpfully explained that this means a wooden actress.
Also a bit of trivia. In the show, Haruhi is said to be a terrible singer, and she has to lip sync instead. However, like most Japanese voice actresses, her
voice actress
actually can sing, and the song she is lip syncing to in the episode is in fact
her own voice actress singing
in reality.